Jabsco model # 36900-1000 - Water System Pump
FEATURES
Pump Body:
Plastic
Port Size:
Motor / Amp Draw:
, 12VDC Volts,
APPLICATIONS

Features:
• Self-Priming
• Diaphragm Design Allows Dry Running
• Built-in Discharge Check Valve
• Quiet Operation
• Built-in Hydraulic Pulsation Dampener
• Large Vibration Absorbing Pads
• Ports Available with Barb or Threads
• Meets USCG Electrical Standards

Applications:
Jabsco automatic water system pumps are designed for self contained recreational vehicles and pleasure boats with multiple outlet water systems. The systems are automatic – when a faucet is opened, the pump instantly begins operation to provide a constant flow from tank to faucet. Closing the faucet automatically discontinues pump operation. Model 36900 is recommended for large distribution systems where duty requires simultaneous operation for multiple faucets.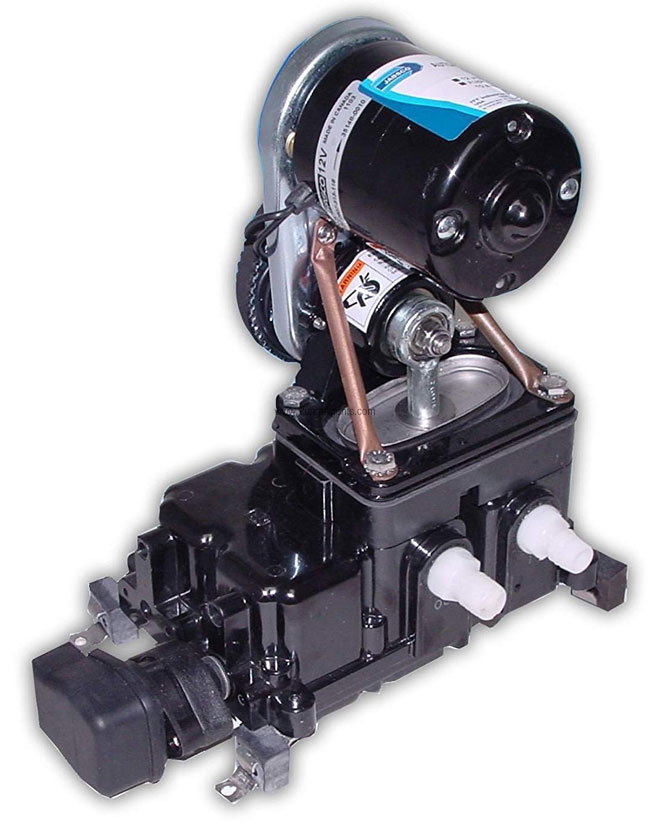 Jabsco model # 36900-1000 - Water System Pump
Model #
Description
Price / ea.
ORDER
CAN SHIP
Parts and Accessories for Jabsco model 36900-1000
Model #
Description
Price / ea.
ORDER
CAN SHIP
Major Overhaul Kit / Rebuild Kit :
Motor :
Parts and Related Accessories :